Post by bluto on May 15, 2016 3:46:54 GMT
Announcement Speech
Location: California Democratic Party - Sacramento, CA
California Governor Tillman takes the stage.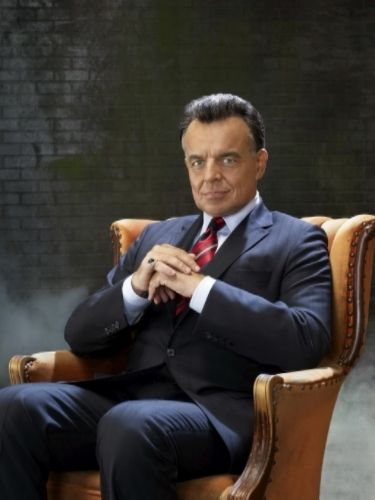 Sam Seaborn walks out and shakes Governor Tillman's hand.
Thank you Governor Tillman it's an honor to have you out here tonight to help me announce my candidacy for United States Senator. I am also honored by the presence of President Bartlett in the back who is waiting to come out here but before then I have a few words I wish to share with the good people of California. For far too long we've been represented by a Republican who supports School Vouchers and dirty energy. His unofficial slogan to this point "Drill, Baby, Drill" and he supports Nuclear Energy and opposes alternative fuels like Ethanol. We need a Senator who believes in tomorrow not trying to force us into the past.

We stand at the precipice of change we either take each others hands and dive head first into the future or we back away because we are afraid to face the change. This is what this election will be about do we take the dive into the future for our future and our children's future or do we back away from the cliff because we are afraid of change? That is your decision to make in this election and I will show you over this election that I am ready to take your hand and be there for you and your families if you're ready for the change California needs.

Right now I am running to be your United States Senator because I believe in the great state of California and I believe in the future our families deserve. Without further adieu let me introduce a man who has been the greatest inspiration in my life President Josiah Bartlett.
Sam Seaborn claps his hands as he greets the President with a handshake. Sam steps into the background as Jed Bartlet addresses the crowd from the podium.





Good Afternoon California,

Sam Seaborn calls me his inspiration. I am proud to be an inspiration to Sam, but he inspires me. Sam is not afraid to reach for the stars. I remember one night in the weeks leading up to the state of the union, I attended a dinner with my wives colleagues who were taking about curing cancer. One hour later I walked into the Oval office and paged my staff. I told them that I want to cure cancer by the end of the decade. One by one they told me "Mr. President we don't have the recourses or a clear table. This just isn't feasible." However not Sam. He wanted to do it and wrote a section to add to the state of the Union. Unfortunately it had to be cut due to feasibility. This just shows that impossible is not a word in Sam's vocabulary. He will strive to make the change others say he cannot.

Sam is also a man of his word. He promised Mrs. Wilde that if Horton won he would run in the special election. Sam left the job he loved to honor his word. The Califonia 47th was another show of Sam's dedication to the impossible. He went to the California 47th and like Governor Tilman said he stood by his values. He did not sell out. Today in a world where lobbyist and special interests have a hand in US politics, we need politicans who will stand up and say no. We need politicians who will stand up to special interest groups and hold by their values Sam Seaborn is that man.

Sam Seaborn is a man of his word, a hard worker, and a man capable of doing the impossible. Sam Seaborn is a great man, a great friend, and an inspiration. Sam Seaborn will reach for the sky and fight to do the impossible to make a better USA. He is a man of values, a man who will bring real change for the USA. Thank you all for being here and let's send Sam Seaborn to college.